Kids Wú Yǐng Quán Kung Fu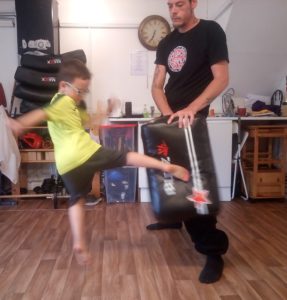 In our kids Kung Fu classes (4-10 Years) students will learn Shaolin Kung Fu forms & striking, promoting control & coordination. Combat & Meditation are taught through games & exercises, while students gain strength, flexibility & fitness. These classes aim to improve kids self – confidence, compassion and give them an understanding of Martial arts.
We promote well being and fitness in a fun, friendly and safe environment.  Join us to study an ancient art, steeped in history and tradition, learn new skills, essential self defense techniques and meet new friends at the same time.
Kids Kung Fu is held on Tuesdays & Thursdays at 6pm. Classes are 50 minutes and cost £4.